Currently on tap or packaged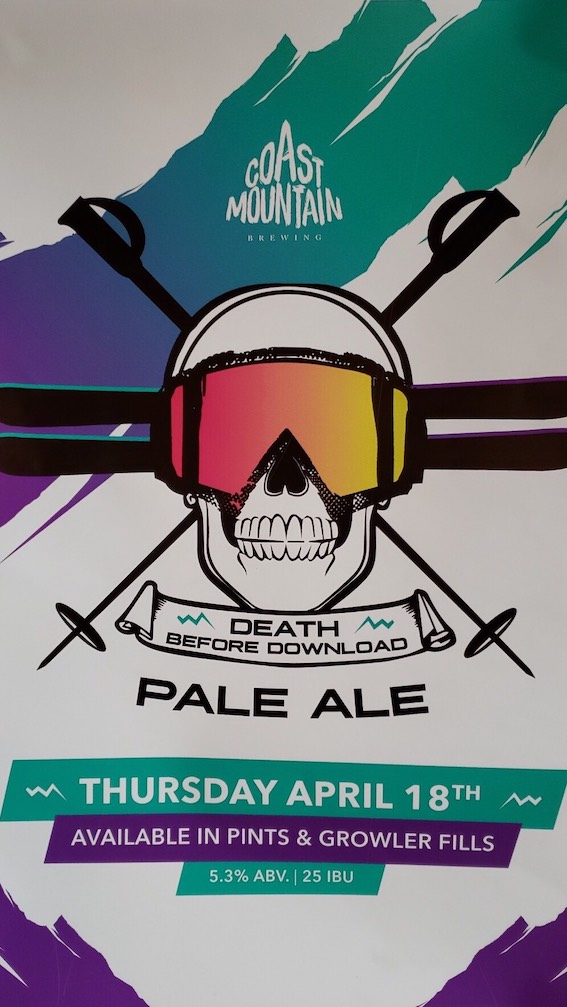 ABV 5.3% 25 IBU
The perfect spring beer! Late additions of Vic Secret and Huelle Melon hops keep the bitterness low while providing tropical fruit and citrus aromas. The oats and wheat used in the grain bill help contribute to a fuller mouthfeel. This beer is worth the hike down to the village. Because as locals say, "Death Before Download".
DRAUGHT / GROWLERS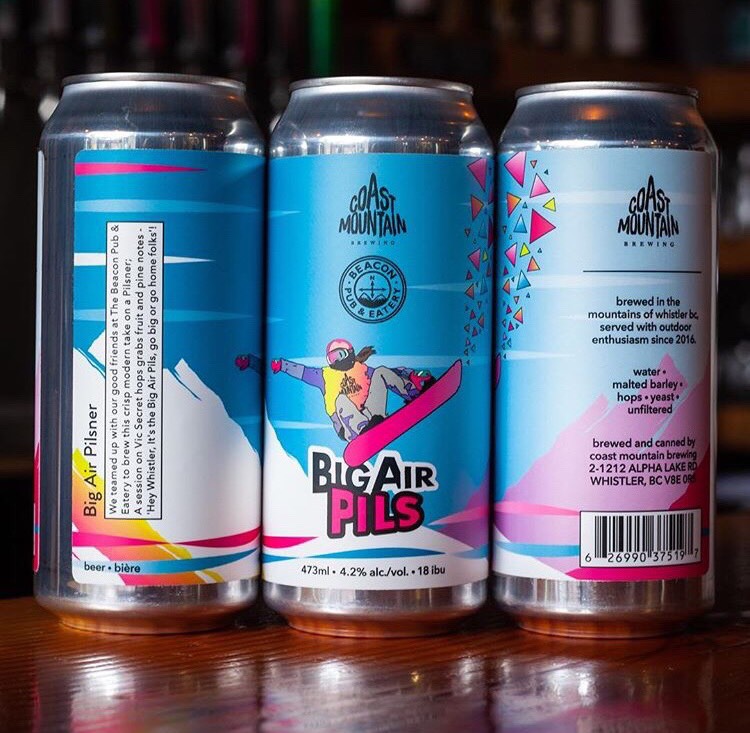 Big Air Pils
ABV 4.2% 18 IBU
We teamed up with our good friends at The Beacon Pub & Eatery to brew this crisp modern take on a Pilsner; A sessions on Vic Secret hops grabs fruit and pine notes – "Hey Whistler, it's the Big Air Pils, go big or go home folks"!
DRAUGHT / GROWLERS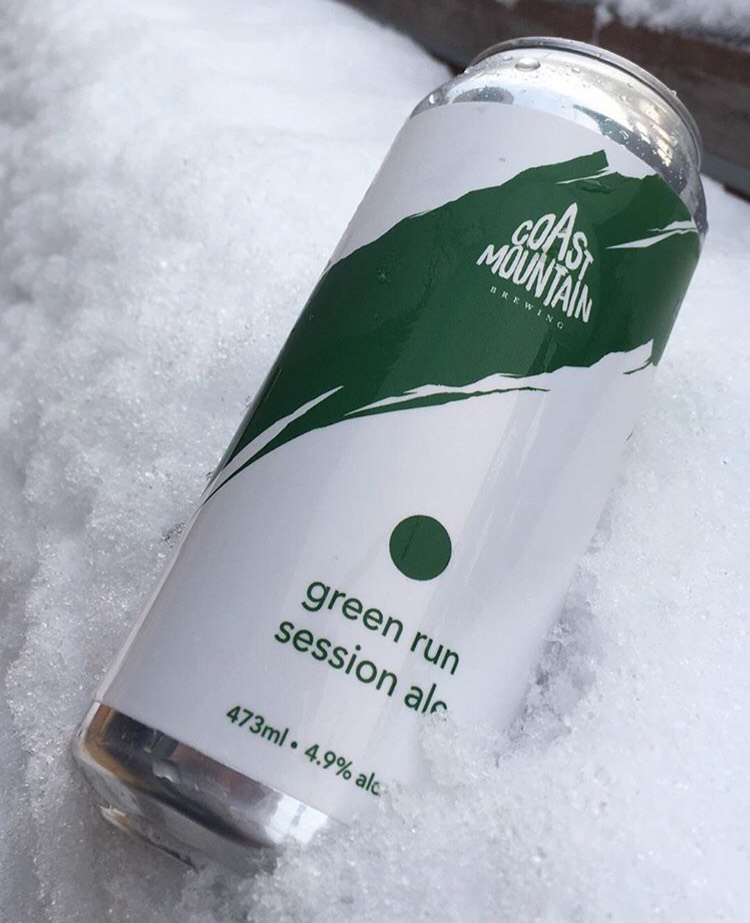 Green Run Session Ale
ABV 4.9% 20 IBU
Nice and clean, extremely sessional, mellow bitterness, smooth body with sweet notes of caramel, citrus flavours with a resinous, herbal hop follow-up. Green Run Session Ale is brewed with a gluten reducing enzyme.
GROWLERS / 473ML CANS / DRAUGHT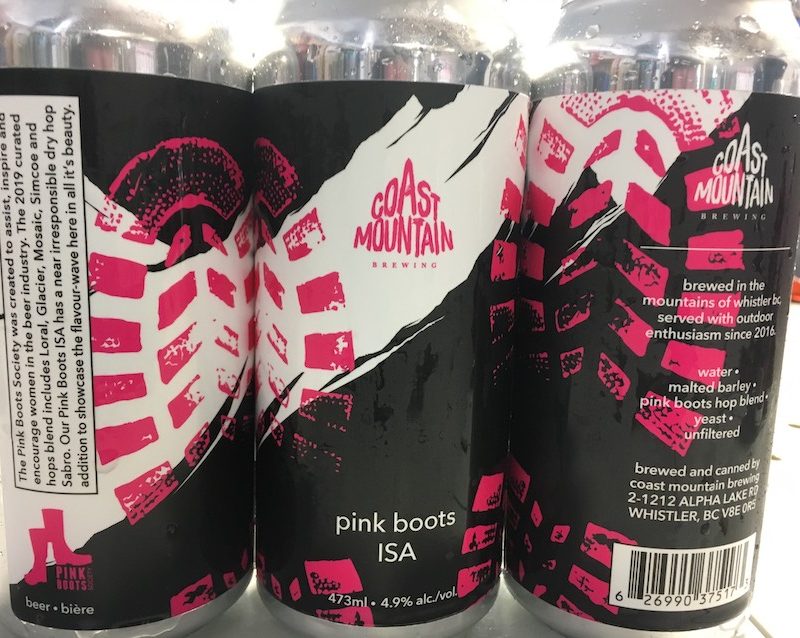 ABV 4.9% 25 IBU
The Pinks Boots Society was created to assist, inspire and educate women in the beer industry. The 2019 curated hop blend includes Loral, Glacier, Mosaic, Simoce & Sabro. Our Pink Boots ISA has a near irresponsible dry hop addition to showcase the flavour-wave here in all its beauty!
GROWLERS / DRAUGHT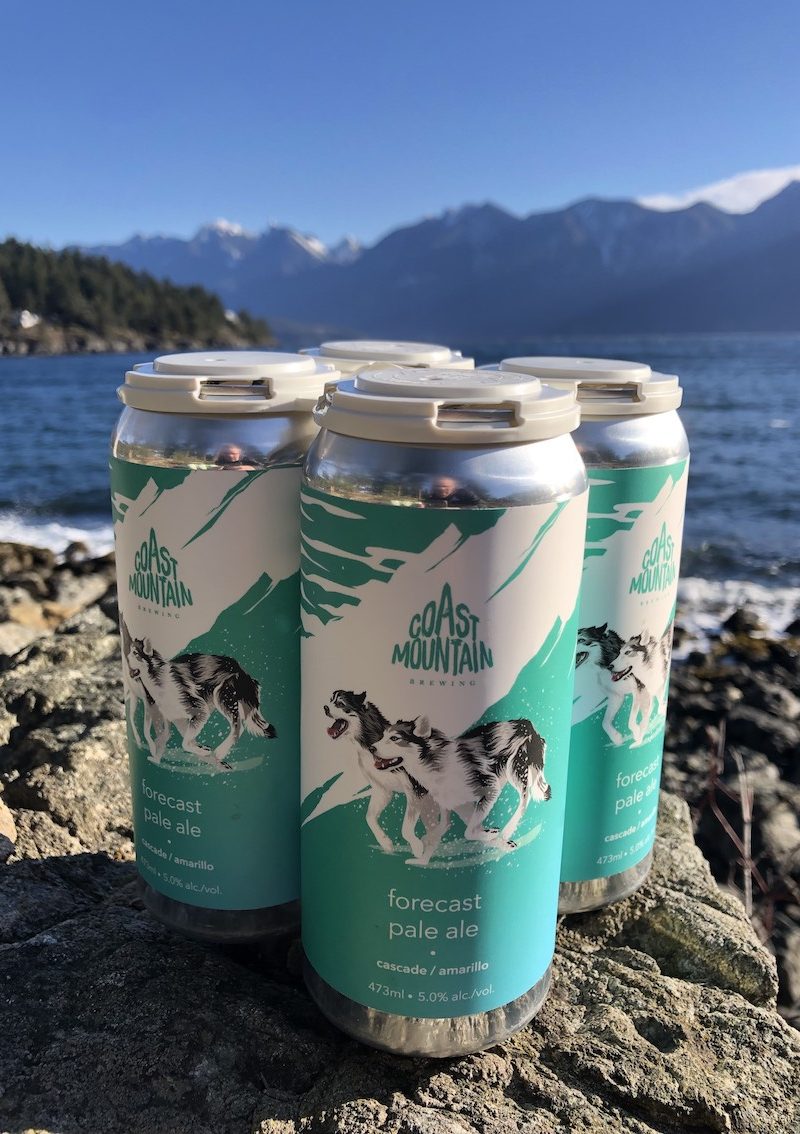 ABV 5.0% 25 IBU
Forecast gives us a peak into the future where fairer days breed serious mountain Apres sessions. Clean use of Saccharomyces drys out the body, giving the generous dose of Amarillo dry-hops plenty of space to add beautiful fresh-squeezed juice like character. This weeks forecast is looking pretty tasty!
GROWLERS / DRAUGHT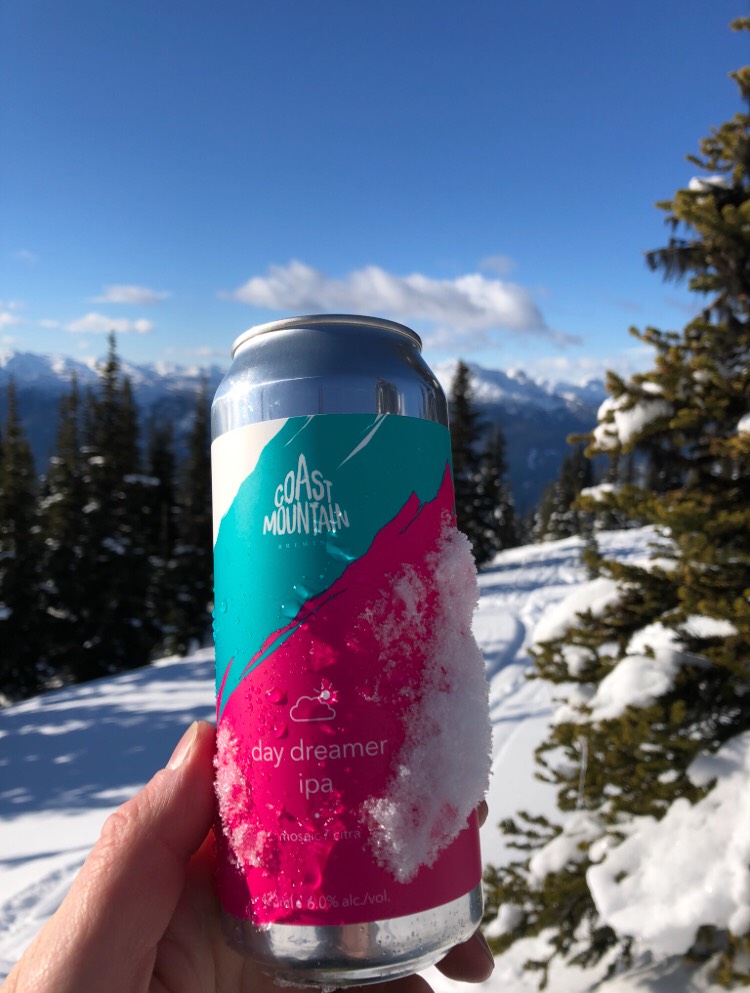 ABV 6.0% 25 IBU
Beautiful hazy, juicy goodness with notes of tropical fruits and citrus throughout. Brewed with generous additions of Canadian flaked oats, flaked wheat and tremendous late and dry-hop additions of Citra hops.
GROWLERS / 473ML CANS / DRAUGHT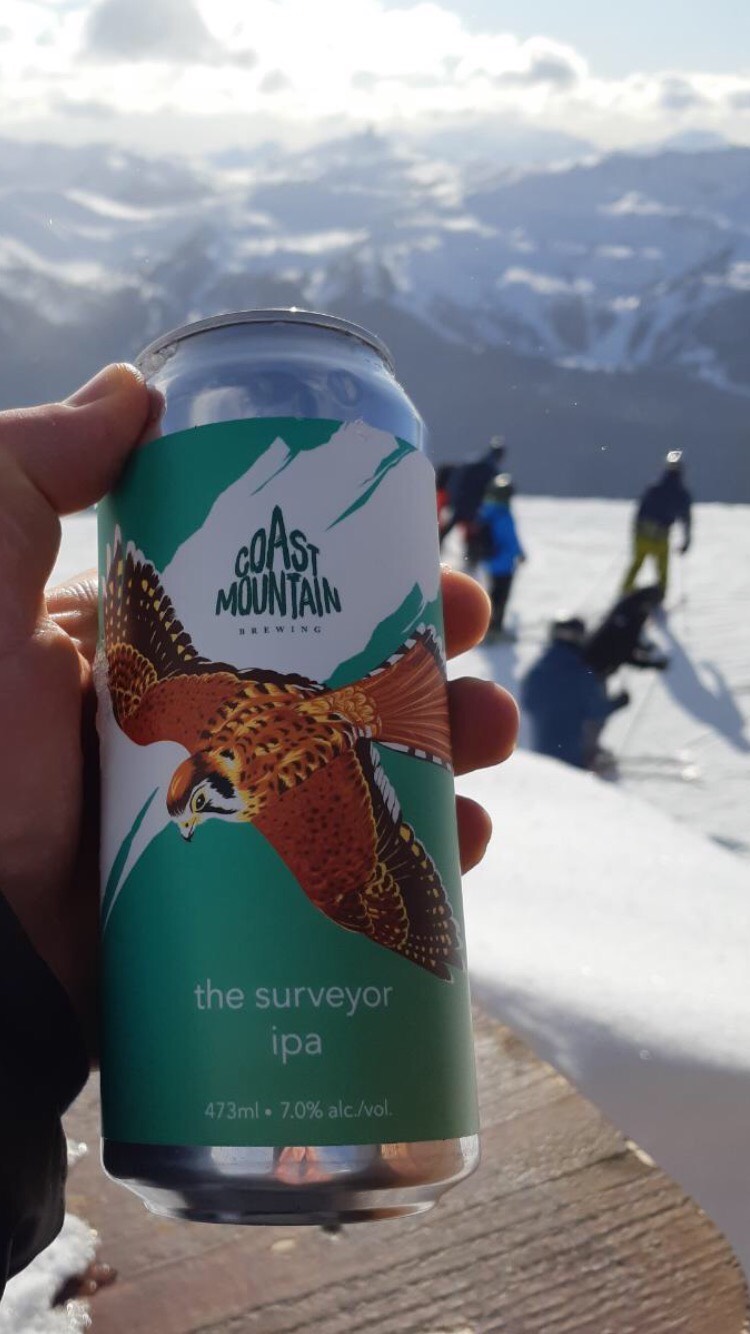 ABV 7% 68 IBU
Our Signature IPA at 7% ABV and 68 IBUs is a massive hop-forward ale, built with solid structure to showcase the hops that shine in this Pacific North West IPA.
GROWLERS / 473ML CANS / DRAUGHT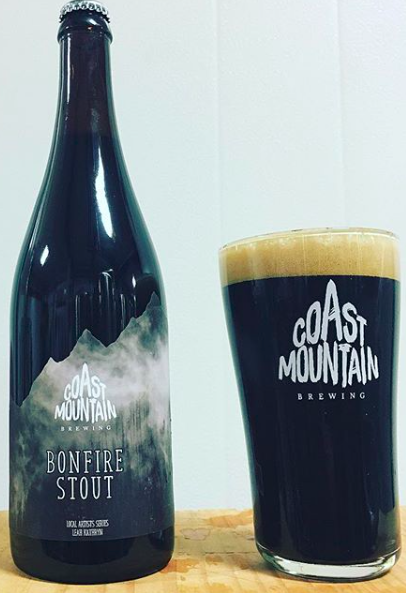 ABV 6.0% 23 IBU
Bonfire is rich, bold and full of roasted barley, oats and chocolate malts with a hint of campfire smoke lurking in the background. A beautiful dark and foreboding Stout.
GROWLERS / DRAUGHT