Our Sour Beers
ABV 4.6% 10 IBU
Crafted by mountain town brewers dreaming of tropical beaches. Mahalo has heavenly additions of Mango, Guava and Pineapple purées with Mosaic hops; to have you dreaming of warm sand between your toes, salty waves and sun-kissed skin, Mahalo 🌸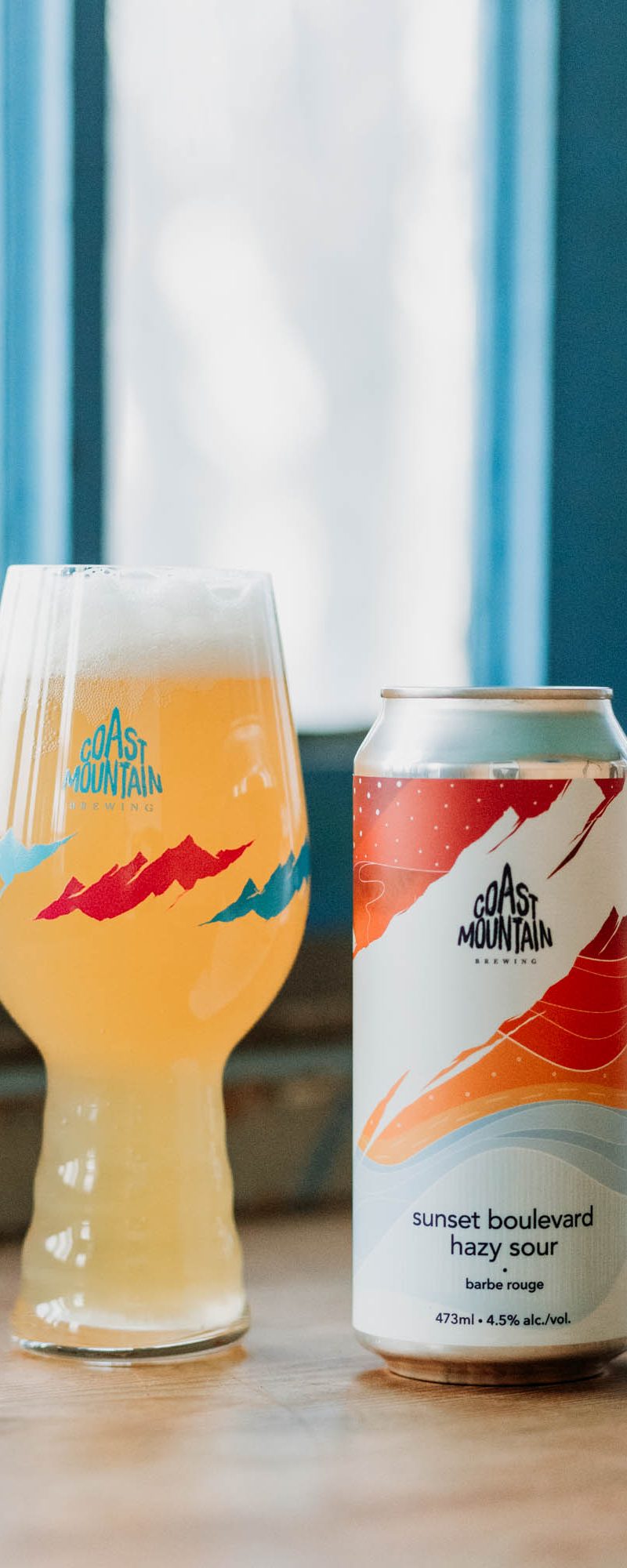 ABV 4.5% 15 IBU
A lightly soured and refreshing ale, featuring the French hop titled Barbe Rouge providing zesty orange and lemon flavours with sweet-citrus notes throughout. An incredibly crushable ale, to celebrate any adventure with.
Available in cans to go. NOT available on tap.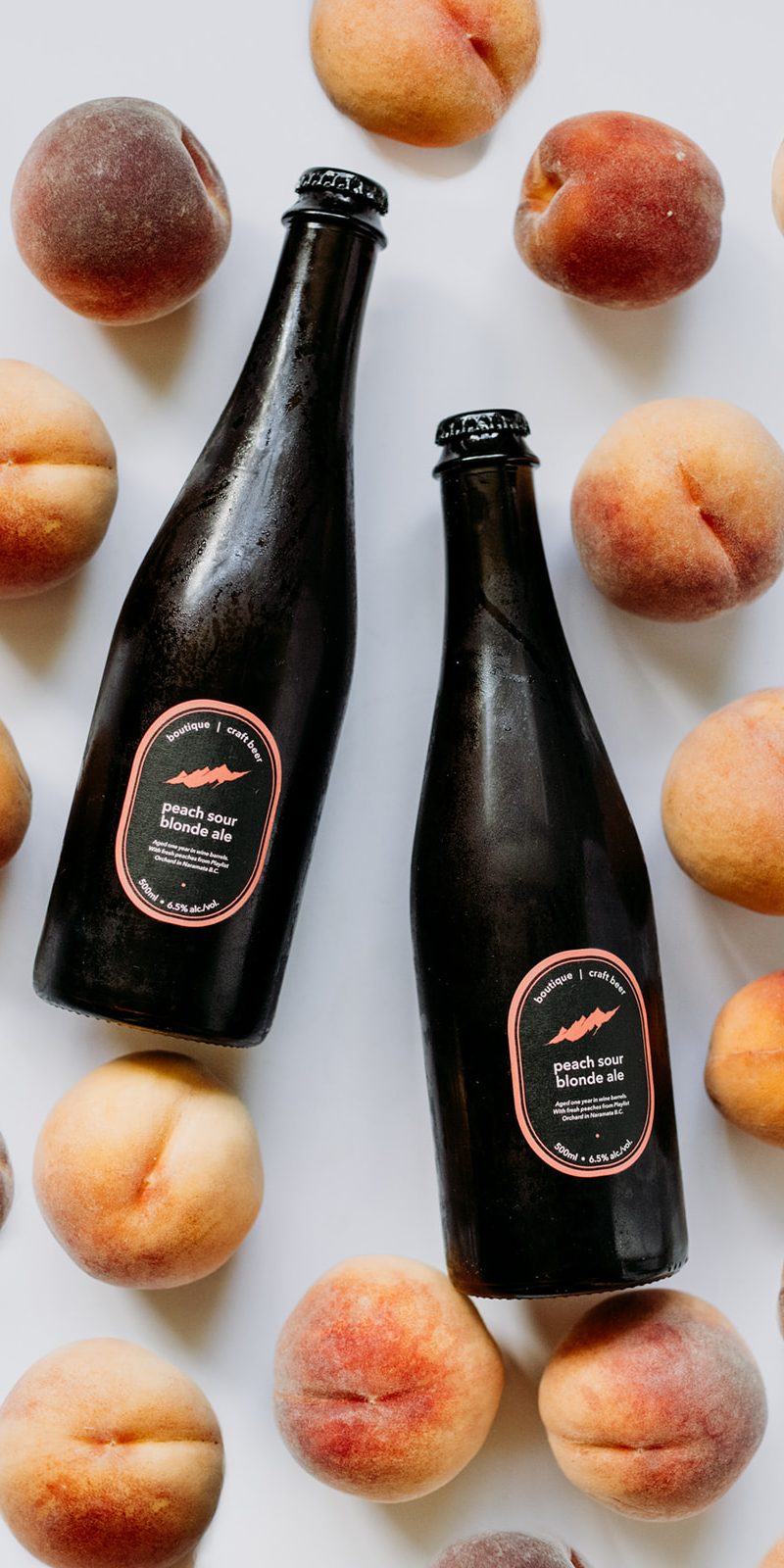 ABV 6.5% 10 IBU
We are extremely proud of this one. It has spent just over a year aging in wine barrels then blended in stainless with a young and zippy Sour Wheat Ale and fresh peaches from Playlist orchard in Naramata B.C.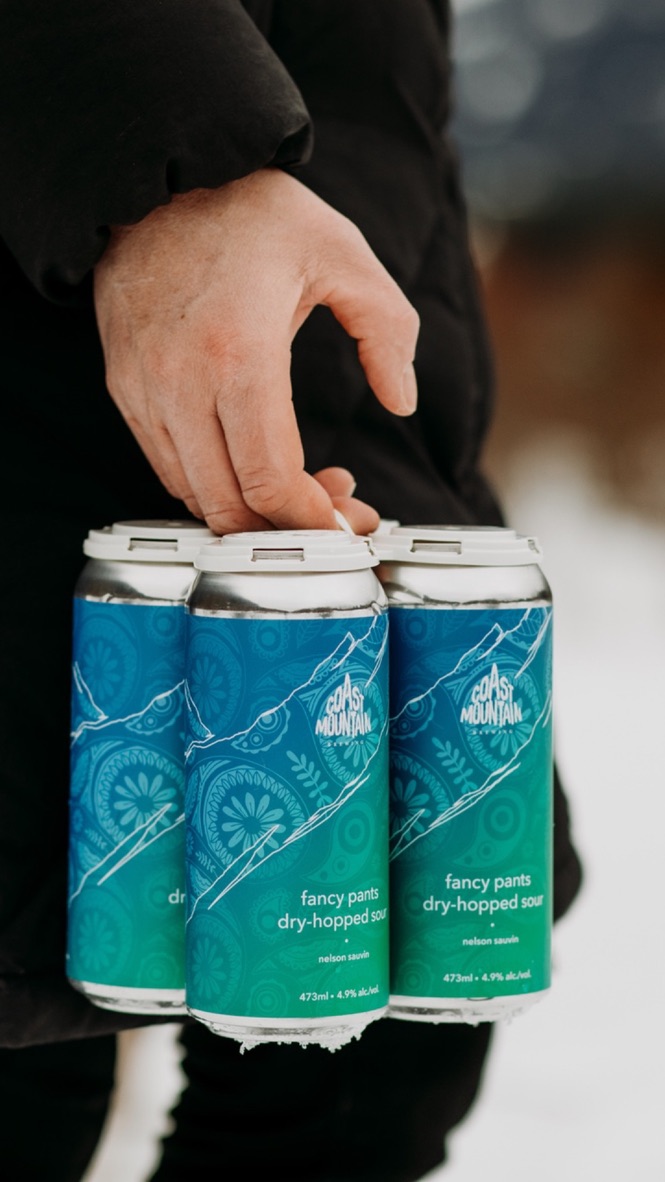 ABV 4.9% 15 IBU
Hello Nelson Sauvin, welcome to the party Mr. Fancy Pants. A hint of coriander in the boil and lightly soured with our house lacto culture, then fermented out cool with Belgian Ardennes yeast. Once we transferred to the cold side, we hit it hard over and over with the eccentric New Zealand super star hop Nelson Sauvin. Known to carry aromas and flavours of white wine grapes and fresh crushed gooseberries, this is surely a CMB Sour you'll want to give a go. 
Currently available on draught only.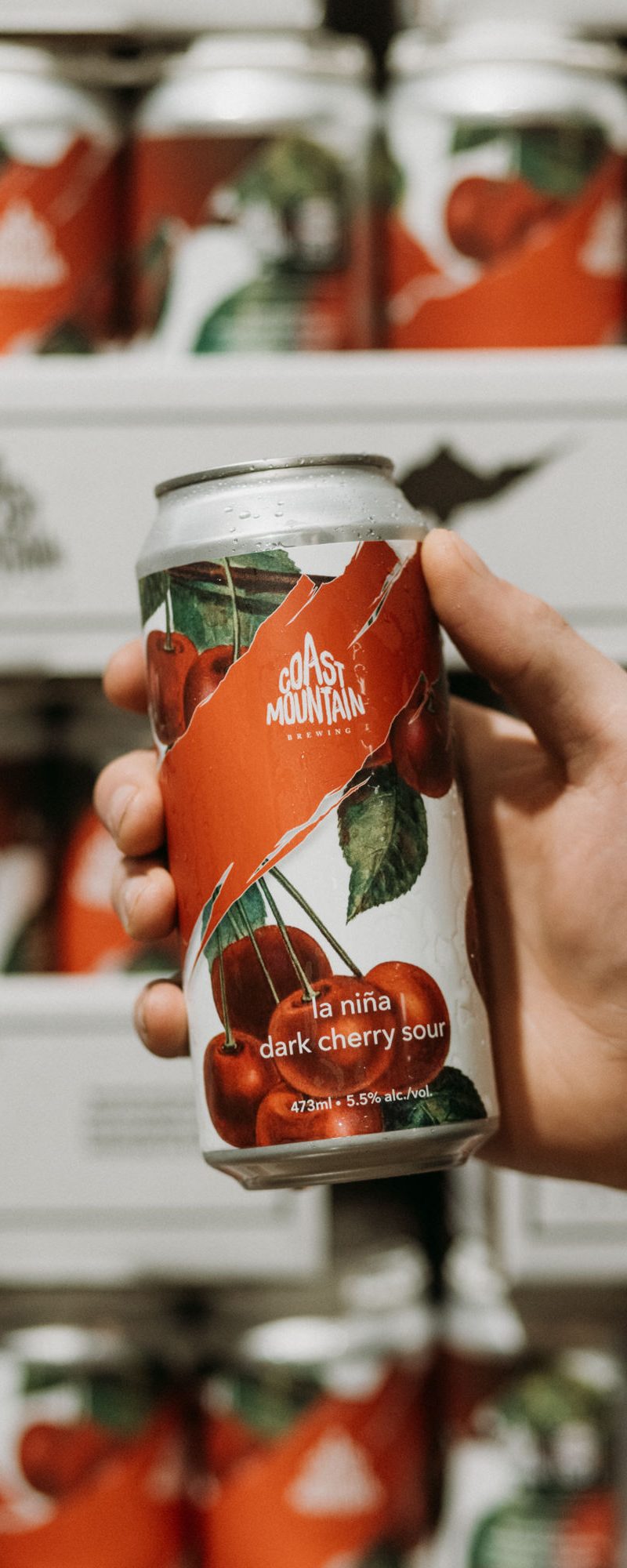 ABV 5.5% 10 IBU
We begin with a carefully selected blend of Weyermann Vienna and Light Munich malted barleys which balances subtle malt sweetness with toasty character. A healthy dose of Double Roasted Crystal malt helps drive flavours of raisins, plums, burnt sugar and dried fruit. We finish with a Belgian Abbey-style yeast known for balanced intensity of fruity esters and phenolics with plenty of dark cherries adding beautiful colour and flavour.
Available in cans to go.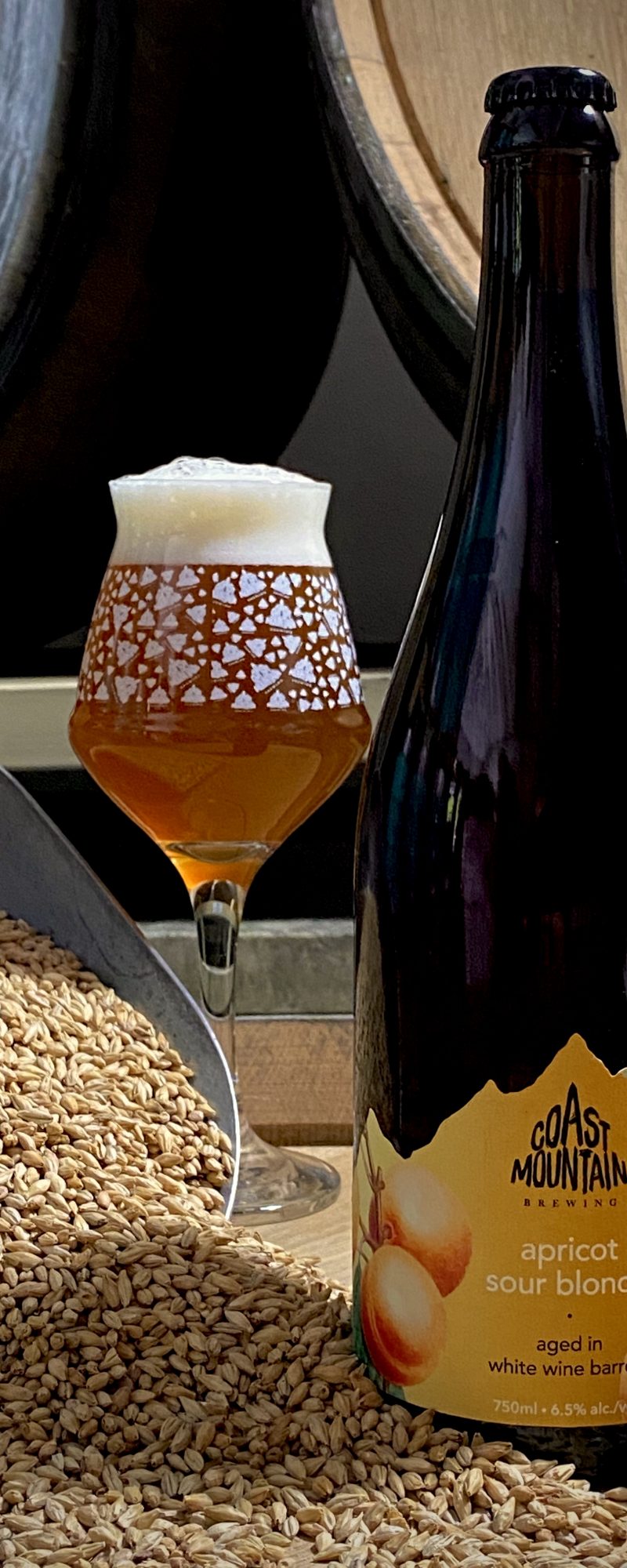 Apricot Sour Blonde
ABV 6.5% 10 IBU
This beer spent 6 months in Chardonnay barrels from the Napa Valley. Then transferred into stainless on top of 200 pounds of fresh apricots from Playlist Orchard in the Okanagan. Warm characters of oak and apricot with rising complex fruit throughout as it warms in the glass.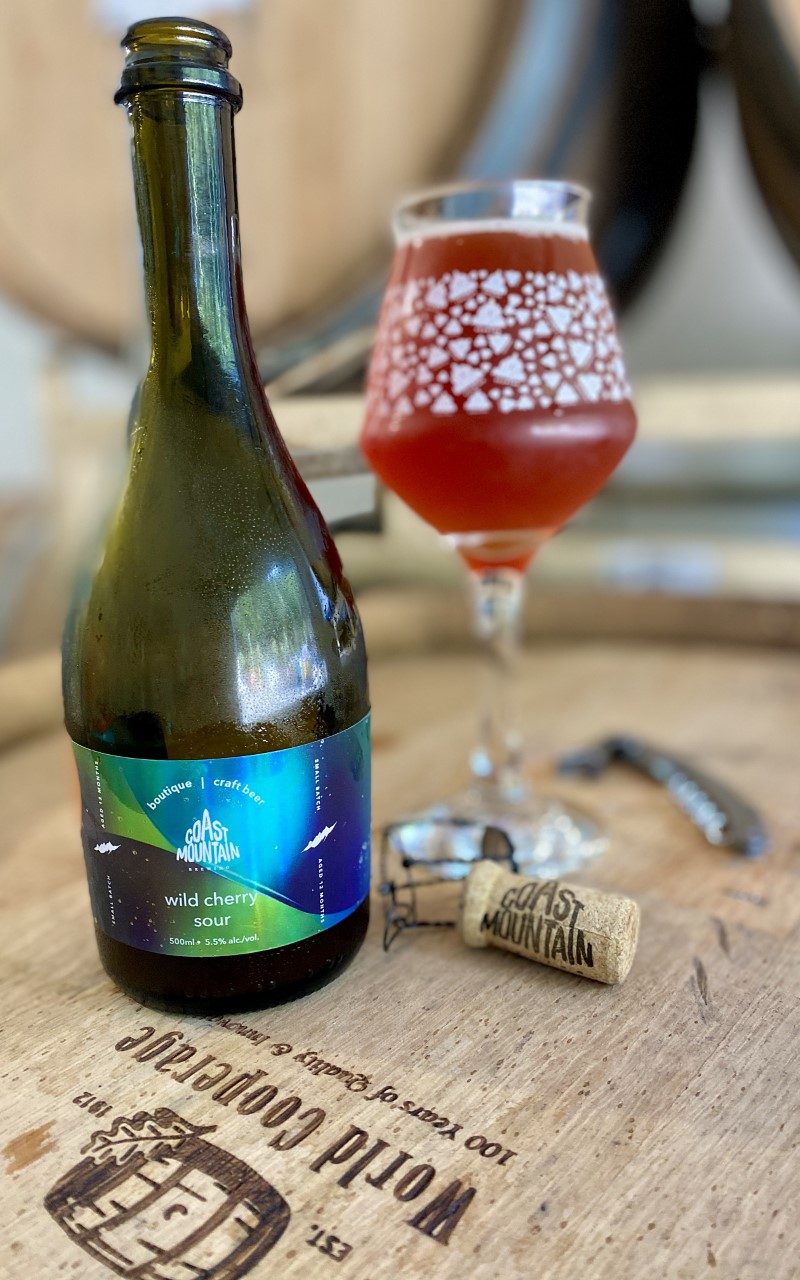 ABV 5.5%
Aged 12 months on Sour Cherries with Brettanomyces Lambicus then bottle conditioned a further 2 years in our cellar.
Flavour profile: tart, funky, cherry pie.
12oz pour draught only.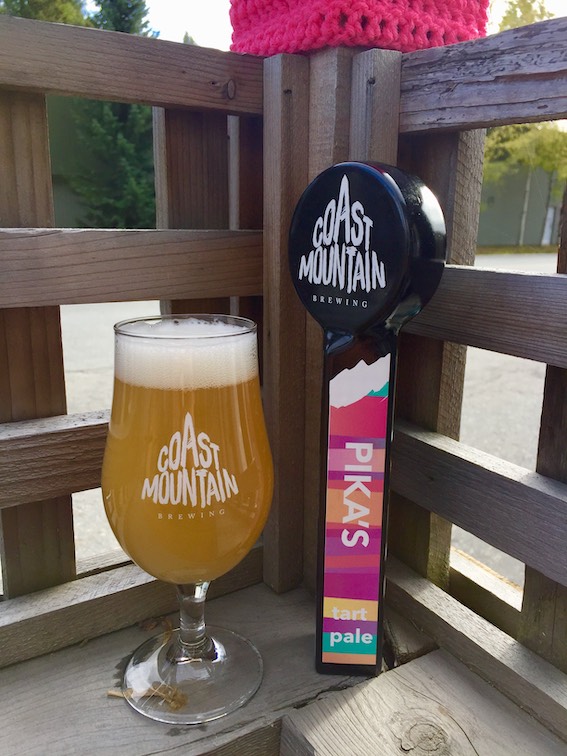 ABV 5.5% 25 IBU
The pillowy tart body made up of malted wheat and oats provide a platform for Huell Melon, El Dorado and Galaxy fruit-forward hops. A beautiful pear infusion adds depth and complexity to this fun summer patio sipper! Watch and listen for the Pikas whistle high in the mountains here in Whistler!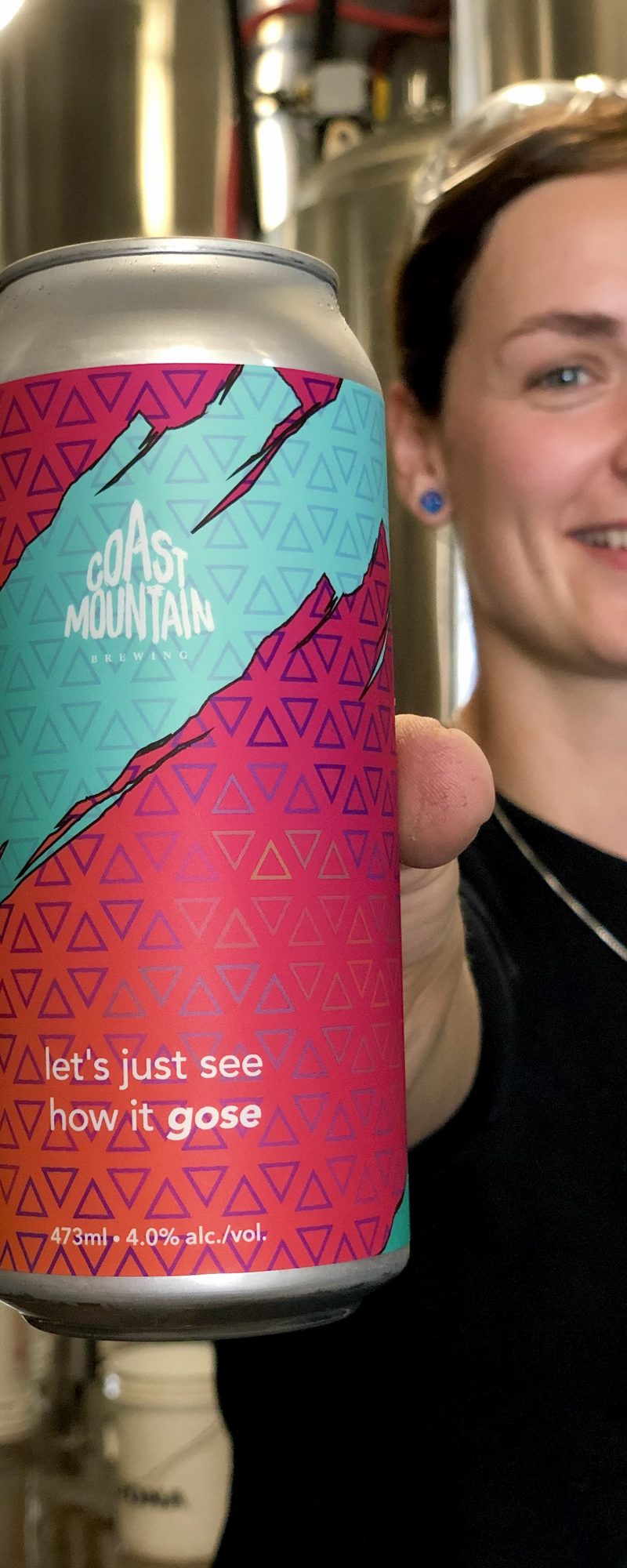 ABV 4.0% 0 IBU
German Malted Barley, is the base for a wort (unfermented beer) that is boiled with Sea Salt. We pitch warm with Saccharomyces Bruxellensis Trois, a yeast normally used in the production of Belgian Wild Ales. It produces a delicate mango and pineapple character. The resulting lively beer is then aged on Fresh Orange Zest and Coriander.
Currently available to go in 4 x 473ml tall cans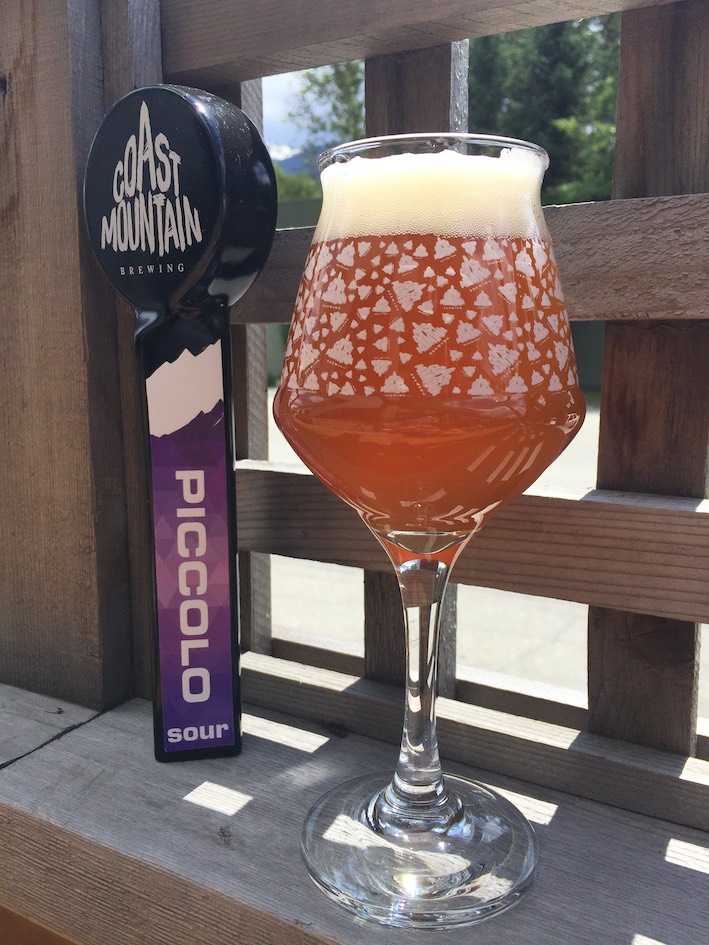 ABV 4.8% 0 IBU
Sacc-Trois yeast strain produces delightful notes of white grapes and plums which compliment the slight graininess from the Bavarian Pale and Munich malt used in the grain bill. It has a slightly higher carbonation level, making it perfect for those hot summer days on the patio.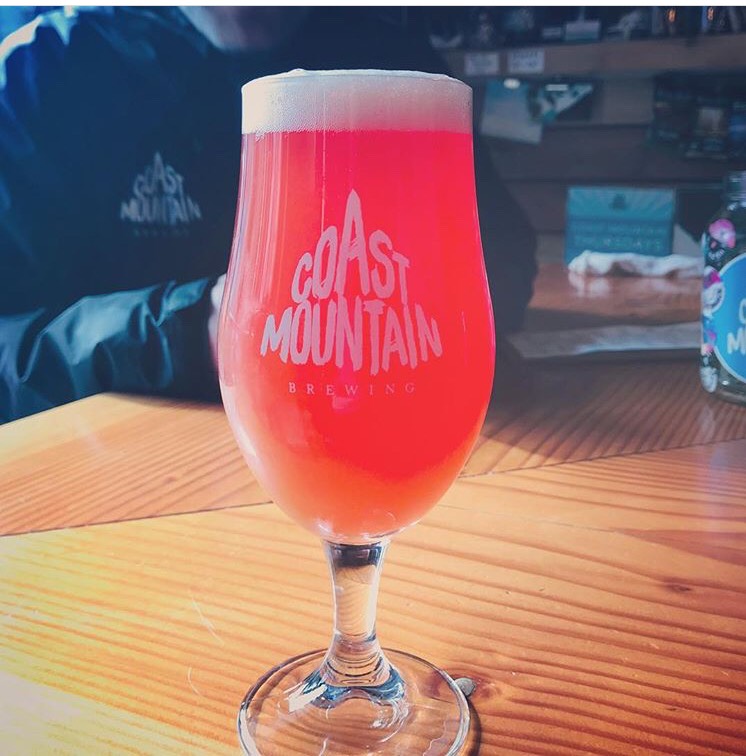 Fruity Forest Cherry Sour
ABV 5.5% 10 IBU
Highlighting one of our favourite yeast strains, titled A-20 Citrus, it cranks out orange and lemon aromas with plenty of tropical fruit notes. The addition of tart cherry juice part way through fermentation gives the beer it's glorious colour and plenty of character. Expect sour, sassy, juicy, bright pizzazz in a glazz.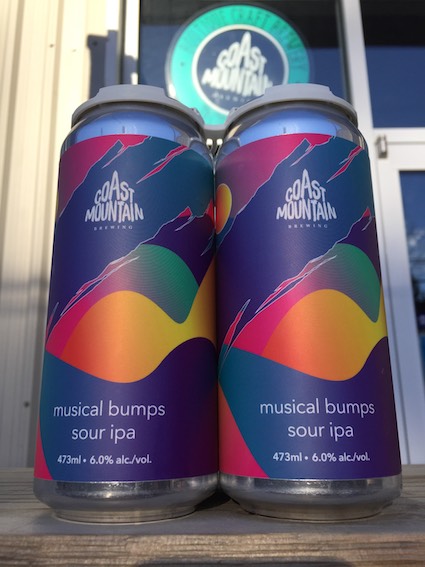 Musical Bumps Sour IPA
ABV 6.0% 30 IBU
Not too crazy sour, this beer has just the right tartness and is loaded with all of our favourite hops: Galaxy, Vic Secret and Citra. Musical Bumps is fermented on 3 separate yeast strains to obtain a tart, juicy Sour IPA that bites back (just a little) at 6%.