Boutique Craft Brewery in Whistler, BC
We opened our doors in the late summer of 2016 joining an incredible craft beer scene right here in beautiful British Columbia. Designed and built by the Winter family and friends, we brew a wide range of tasty beers that can be found on tap throughout many of the pubs and restaurants in Whistler. We love modern, hop-forward ales with a passion of exploring beyond to historical recipes from traditional brewing regions across Europe. This of course includes our love for Sour ales and as such we curate a modest Oak Barrel program with special releases throughout the year.  Our tasting room is where you will find a comfortable, relaxed atmosphere built for the mountainside local and enjoyed by all from far and wide.
In addition to our tasting room, our draught beers can be found throughout many of the local hotel lounges, bars and neighbourhood pubs here in Whistler BC. With our packaged beers available in Squamish, Whistler, Pemberton, North, West & Downtown Vancouver BC Liquor and Cold Beer and Wine stores.
Cheers.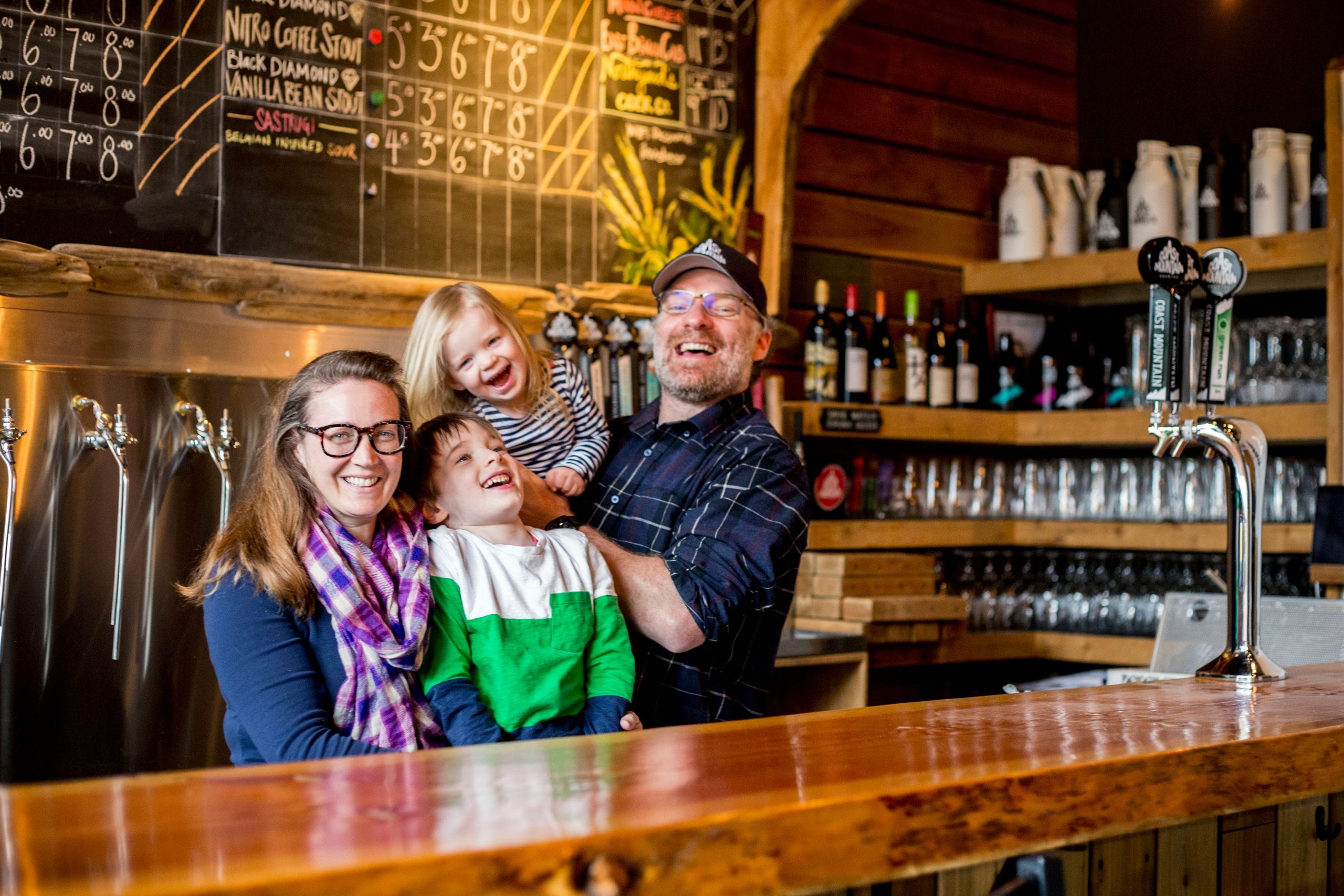 The Winter Family
Where to find Coast Mountain Beer
Restaurants and Pubs
RESTAURANTS AND PUBS
WHISTLER
SQUAMISH
PEMBERTON
VANCOUVER
Retail Locations
RETAIL LOCATIONS
WHISTLER
SQUAMISH
PEMBERTON
WEST VANCOUVER
NORTH VANCOUVER
VANCOUVER