Collaborations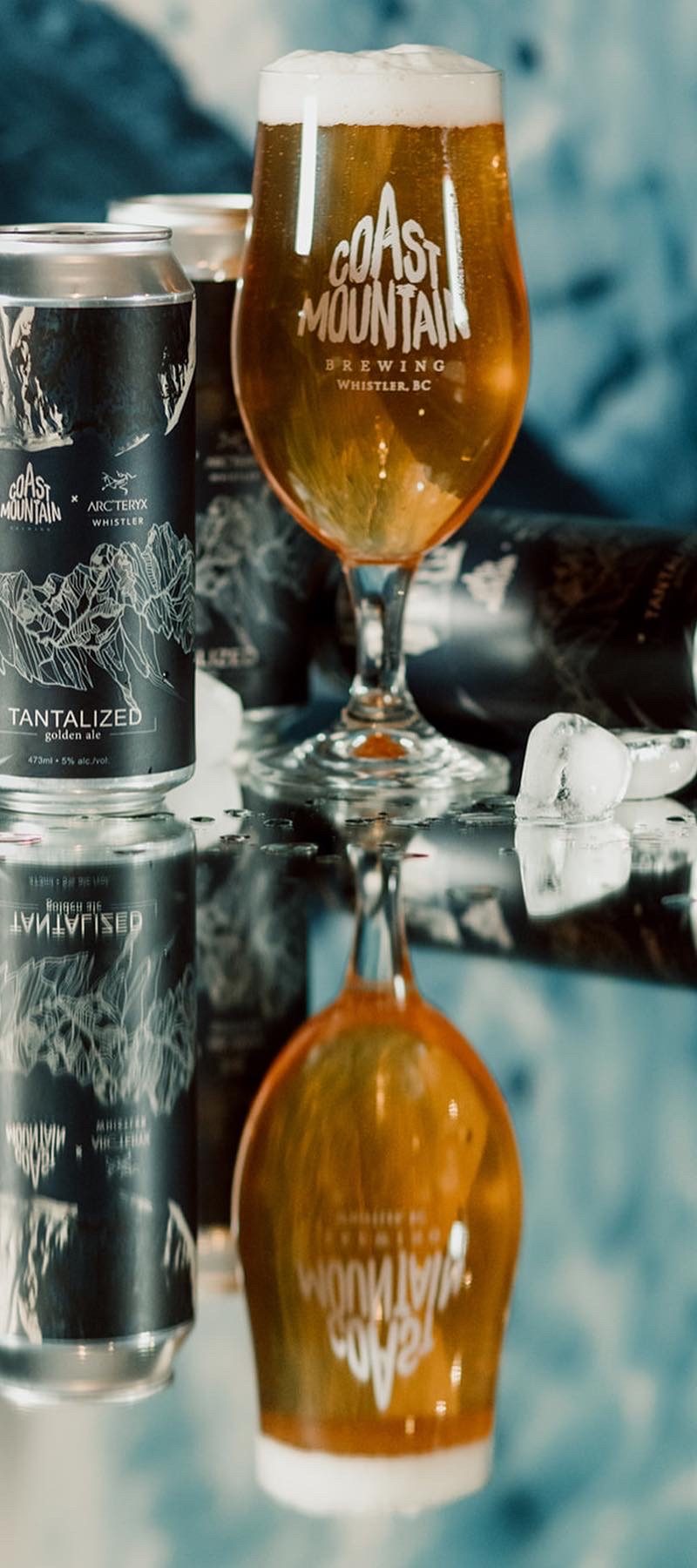 ABV 5.0% 17 IBU
You'll find interlaced herbal-earthy characteristics with a citrus hop finish in this crisp and snappy Golden Ale.
4 x 473ml tall cans designed by @katezessel inspired by a memorable day in the Tantalus Mountain Range.
We had so much fun brewing this one with our friends @Abbydells, @katezessel and @arcteryxvancouver (Whistler)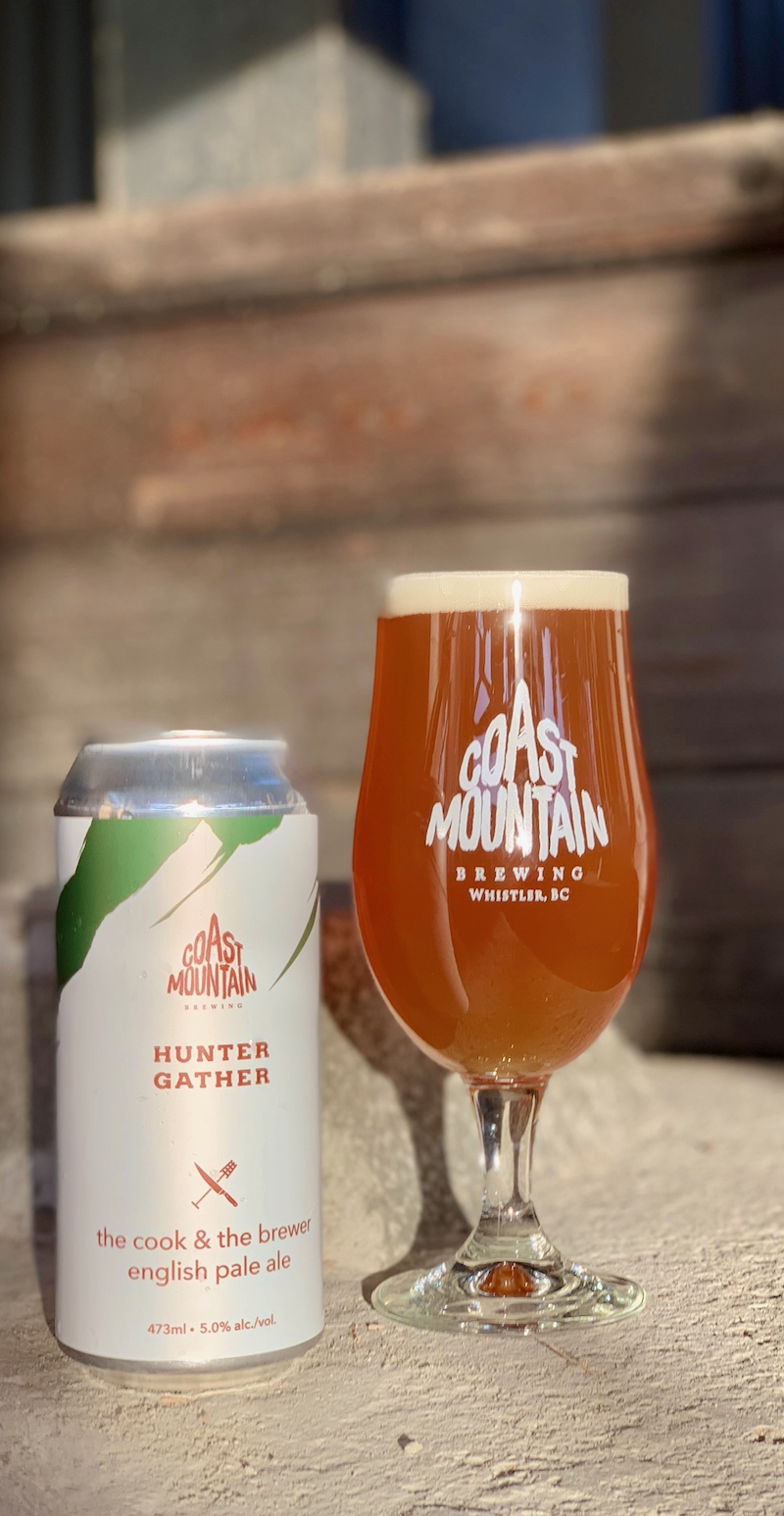 The Cook & The Brewer English Pale Ale
ABV 5.0% 30 IBU
A collaboration ale with good friends, Hunter Gather Eatery & Tap house.
If we were to brew an English Ale, we darn well better get it right, right? So here is the plan: start with Burton on Trent water chemistry, known for water with very high sulfate content. It is a historic area famous for brewing dating back through the 1700's and brewers will use this water chemistry often when re-creating most English Ales. When looking into malted barleys, Marris Otter is the standard in any UK style beer, and we absolutely love Marris Otter so we'll grind a lot of that. Adding a hint of Biscuit Malt will provide warm bread/biscuit flavour and aroma. And we'll be sure to add the quintessential English hop variety, East Kent Golding. It's widely accepted as the most sought after English hop for its unique floral, herbal, and spice characteristics.  Ferment on an English Ale yeast, which will help leave a fuller body than say our west-coast styled brethren Forecast Pale. Leave the beer at 5.0% alc./vol. and 30 ibus. And there you have a classic English Pale Ale, some might even say an English Bitter.
Currently available in draught with growler fills to go. 

ABV 6.5% 29 IBU
Dear beer drinkers of the world,
This is a desperate time for the breweries, restaurants, bars, and liquor stores in your community. With our taprooms and dining rooms closed to the public, we have lost our primary source of revenue. And our staff have lost their incomes.
That's where you come in — All Together is a worldwide beer collaboration created to raise support for the industry we love so much. We've invited any brewer, from any corner of the planet to take the same base beer recipe and put their own unique twist on it. The goal is to use that beer to raise support for themselves and their communities. It's an effort to provide relief to those who are struggling.
We are all in this together
How can you help? Sign up for our mailing list. The beers are being brewed around the world right now, and we'll let you know when they're ready. When they are, you'll be able to purchase them from your local brewery, and a portion of the proceeds will go to supporting hospitality professionals in your community. The rest will go to helping that brewery through an incredibly difficult and unprecedented time.
Not to put too fine a point on it, but we cannot do this without you.
Be safe, be good to one another.
The Brewers of The World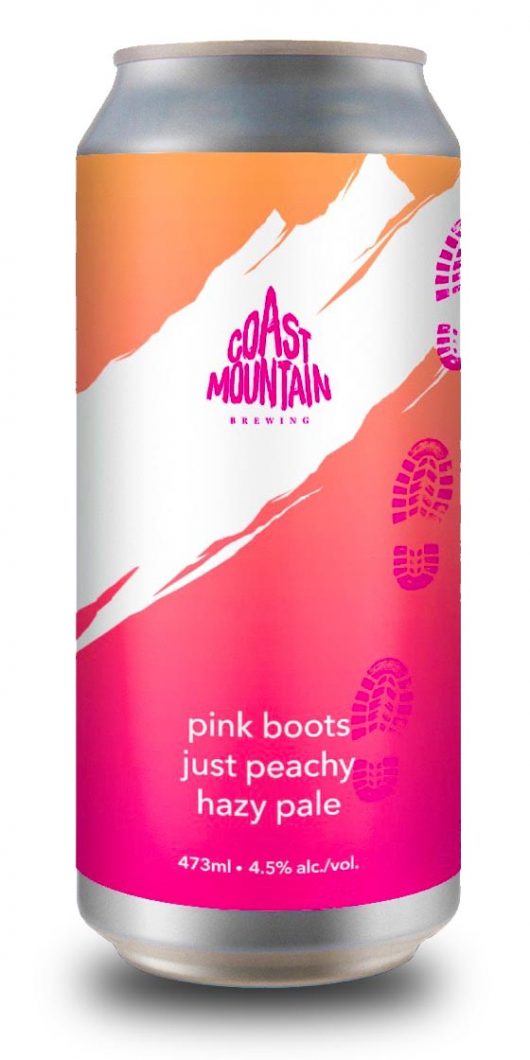 ABV 4.5% 30 IBU
With the help of 10 women from 5 different breweries in the Sea to Sky, we brewed this years Pink Boots Brew Just Peachy with a 25 kilo (60lbs) addition of peach gummy candies. The aroma is of peach candy with tropical notes followed by beautiful flavours of tropical, citrus, peach candy and pine.
The Pink Boots Society was created to assist, inspire and encourage women beer industry professionals to advance their careers through education. And each year a curated hop blend is created where proceeds from the sale of the hops are used for educational scholarships. This years 2020 Pink Boots hop blend includes Azacca, El Dorado, Idaho Gem and Loral. ???.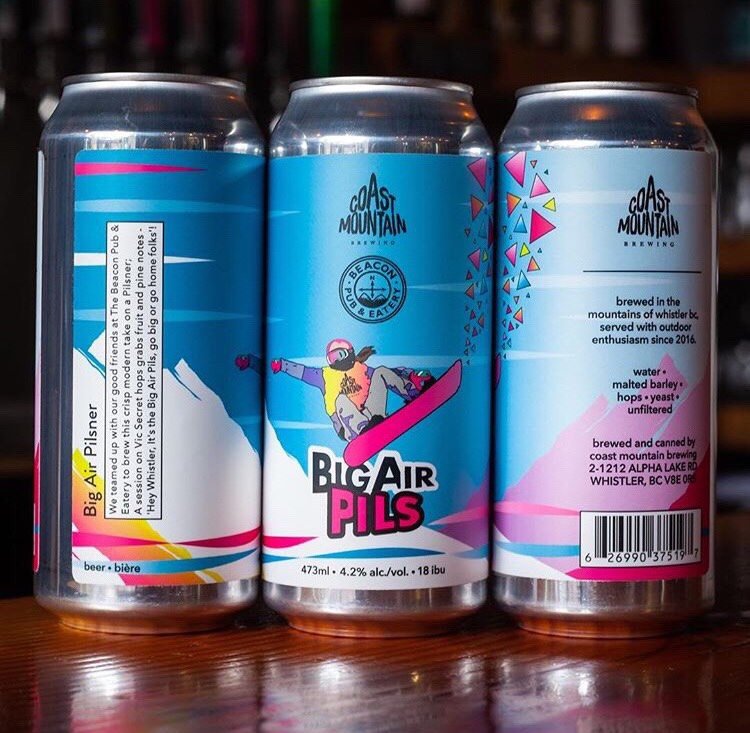 Big Air Pils
ABV 4.2% 18 IBU
We teamed up with our good friends at The Beacon Pub & Eatery to brew this crisp modern take on a Pilsner; A sessions on Vic Secret hops grabs fruit and pine notes – "Hey Whistler, it's the Big Air Pils, go big or go home folks"!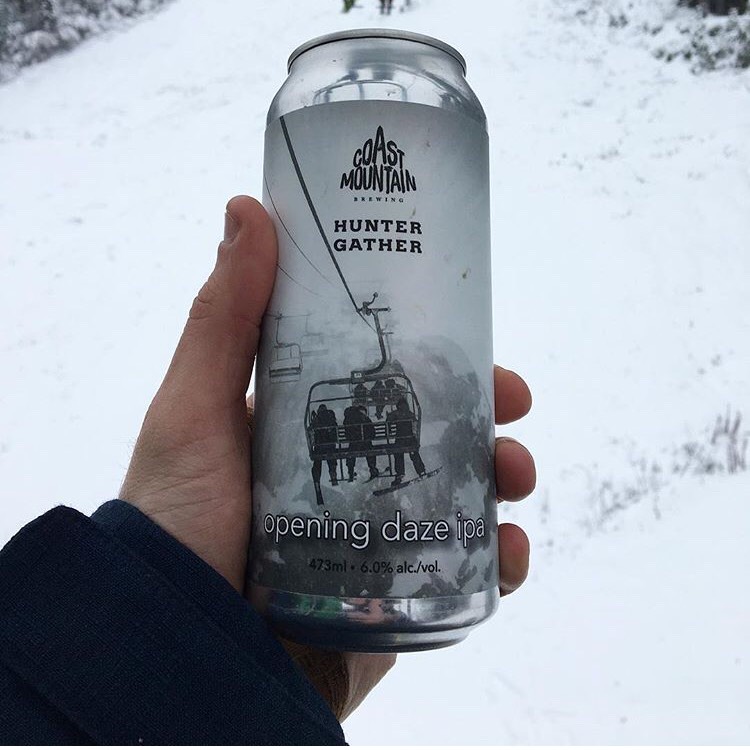 ABV 6.0% 40 IBU
We teamed up with Hunter Gather to celebrate the return of the ski season with Opening Daze IPA. Brewed with ridiculous additions of Citra, Vic Secret and Galaxy hops; we're calling for cloudy conditions with 100% chance of hop flurries! Exclusively available on tap here and with our friends Hunter Gather in the village.
ABV 6.0% 35 IBU
When Brewers get together in the Alpine, you harvest Wildflowers and brew a beer, right? This Saison is brewed with Pilsner, Rye & Spelt grains, EKG & Organic Chinook hops grown just north of here in sunny Lillooet, BC and local Alpine Wildflowers.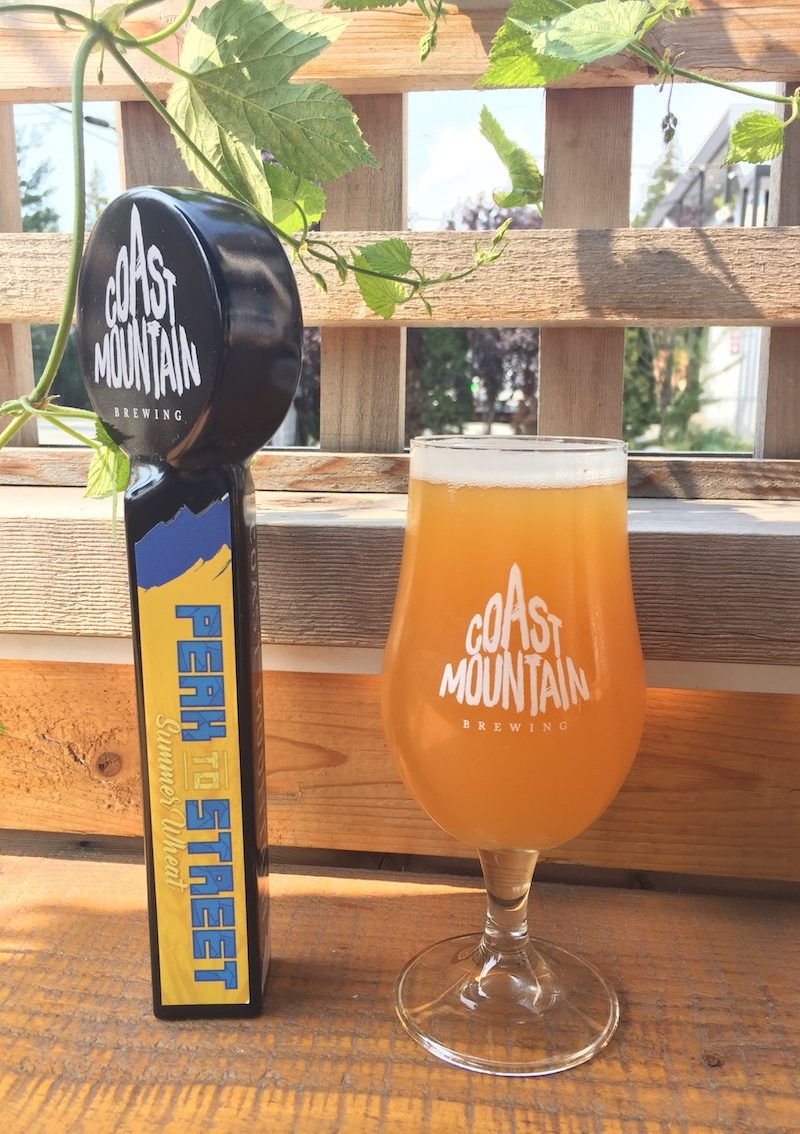 ABV 4.7% 25 IBU
A collaboration with Streetcar Brewing in North Vancouver, this American Wheat Ale is loaded with hops which highlight aromas and flavours of citrus and stone fruit. Fresh peach was added during fermentation to add a nice subtle note that's not overpowering. The perfect pairing for summer shenanigans.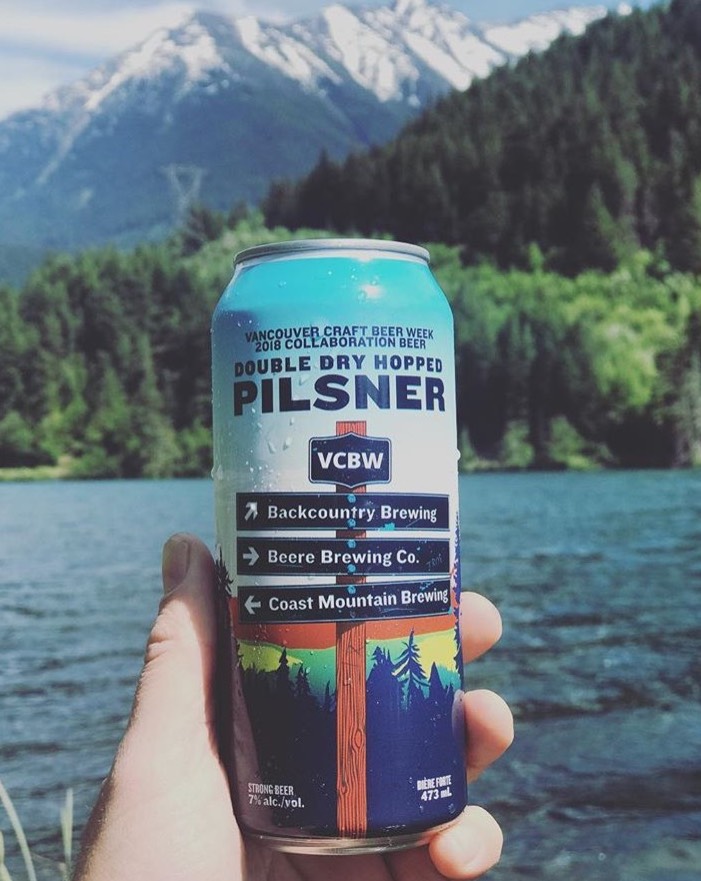 ABV 7.0% 35 IBU
Three new breweries along this epic stretch of highway got together and brewed one wicked pilsner to commemorate the biggest craft beer celebration on the West Coast, Vancouver Craft Beer Week. With a higher ABV and a copious amount of Citra, Mosaic, Vic Secret and Enigma hops, this beer is sure to live up to the reputation of the breweries that created it: Backcountry, Beere and Coast Mountain.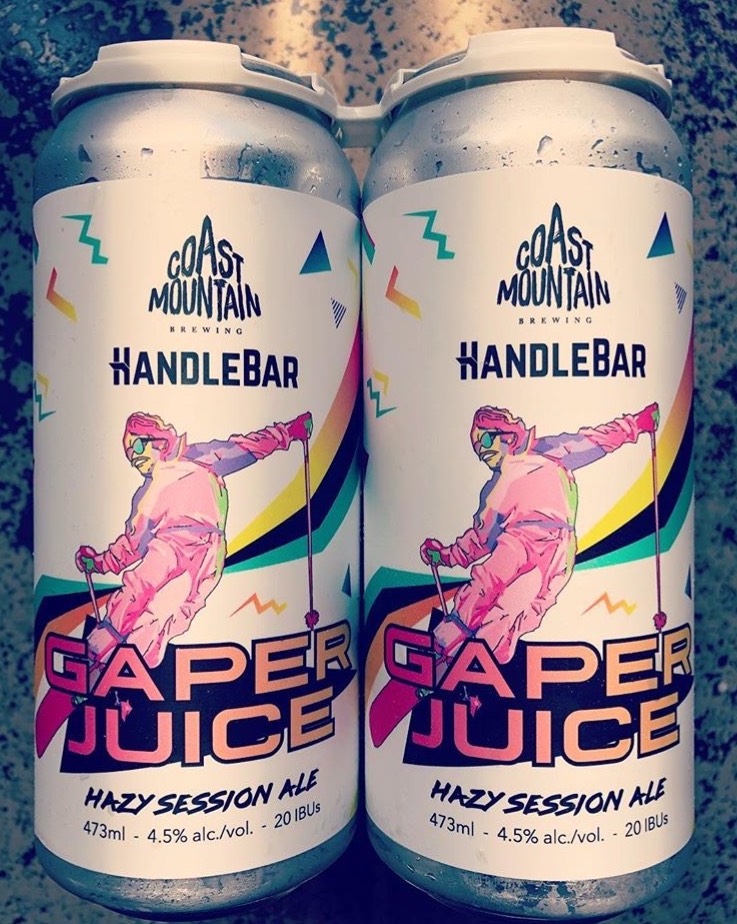 ABV 4.5% 20 IBU
In a quest to make après great again we teamed up with Handlebar to create Gaper Juice, a Hazy Session Ale that's like Spring Skiing for your mouth. The hop blend for this epic creation includes Vic Secret, Citra, Mosaic, Loral, Palisade and Simcoe.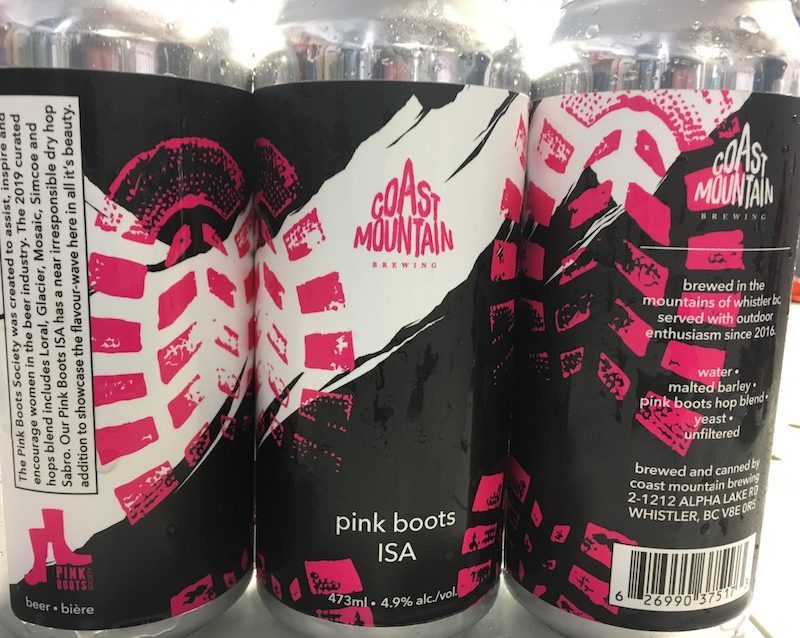 ABV 4.9% 25 IBU
The Pinks Boots Society was created to assist, inspire and educate women in the beer industry. The 2019 curated hop blend includes Loral, Glacier, Mosaic, Simoce & Sabro. Our Pink Boots ISA has a near irresponsible dry hop addition to showcase the flavour-wave here in all its beauty!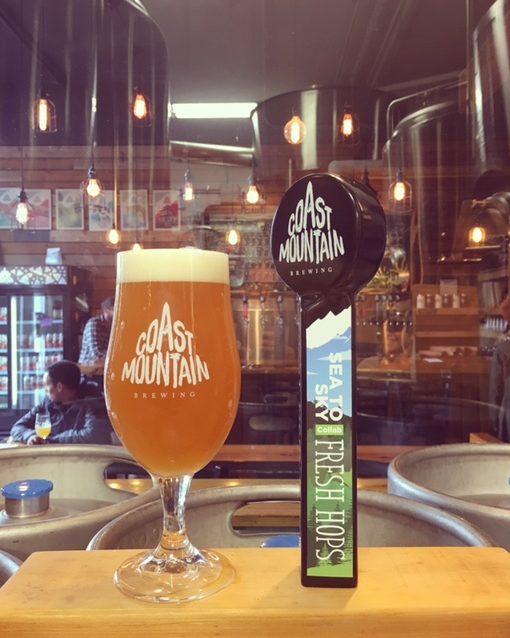 ABV 5.0% 40 IBU 

Brewed here with 8 breweries around the Sea to Sky including Backcountry, Howe Sound, A-Frame, Whistler, Brewhouse in Whistler, and the yet to open Pemberton Valley Beerworks and Back 40, in a Fresh Hop Hazy Pale Ale where the Lillooet Organic Cascade hops were harvested and used inside 4 hours for a beautiful unrivalled fresh taste.